About us

We at Medical patrol passionate about what we do and strive hard to become the best company for both doctors and customers. Our focus is solely on recruitment where we both have and constantly builds up channels to help foreign doctors to establish themselves in Sweden, Norway and Denmark. With the concept Welcome Family, we see that it becomes a sustainable recruitment.

We turn to all of Sweden's county councils and private healthcare centers and clinics. This also applies to the corresponding units in Norway and Denmark. We also convey medical advice to the Life Science sector.

At the moment our doctors, primarily as a general practitioner, radiologist or psychiatrists.
But do not hesitate to contact us regarding other specialist area!

Our work is characterized by durability, quality, service and flexibility; it should be easy and safe to work with us.
Senior Consultant: Dieter Zippert
Advisory board: Michael Rustner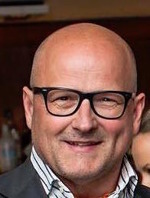 Michael has been in the pharmaceutical and healthcare industry since 1992. Michael has been working as a pharmaceutical consultant in various management positions for more than 20 years. He has also started a company in the medical recruitment and staffing, he has also been active in various configurations for more than 10 years.
Mobile: +46 725 007733

Medical advice: Dr Pekka Koskinen